Real Estate Analyzer 2012
The premier real estate investment analysis software ... since 1981.
---
During a real estate boom, it doesn't take rocket science to make money in real estate. You can rely on intuition and rules of thumb. But in a difficult market, you need an edge. You need realistic investment analysis software to compare properties or fine-tune the ones you already own ... software that handles the complexities of multi-loan financing, ever-changing tax regulations, unpredictable income streams, and the decreasing value of money. HowardSoft has been producing just such investment software for more than 30 years, and, with the help of modern computers and the Windows operating system, the software has advanced to the point where it is unusually easy to use, impressively accurate, highly flexible, and lightning fast. Recently updated for the latest Windows operating systems, Real Estate Analyzer 2012 is the knowledgeable partner you need to make intelligent investment decisions.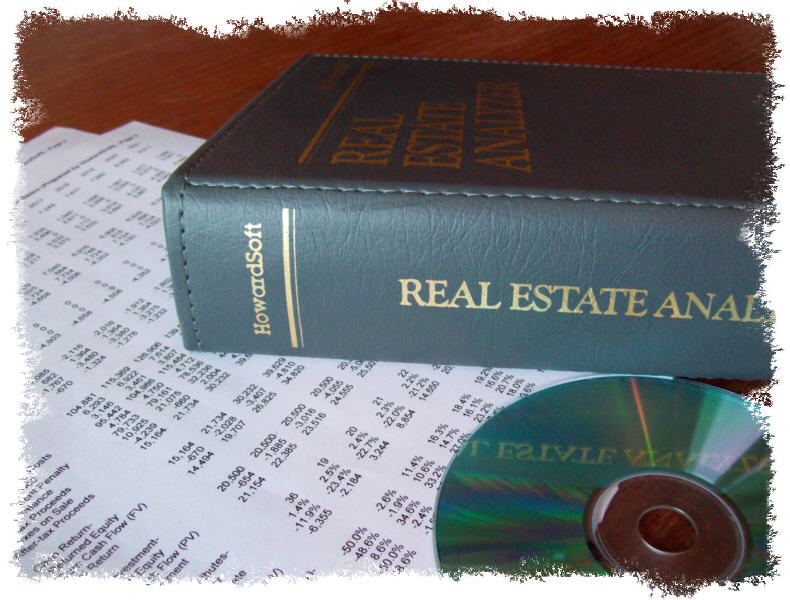 TAKE THE TOUR
We've developed an on-line tour to give you complete details on what you get with Real Estate Analyzer. You'll see examples of all data entry screens and all pages of a sample report. And we'll end the tour with special Advance Order pricing and detailed hardware requirements.
Real Estate Analyzer and HowardSoft are registered trademarks of Howard Software Services, La Jolla, California.